Cowhide Leather (Indigo dyed)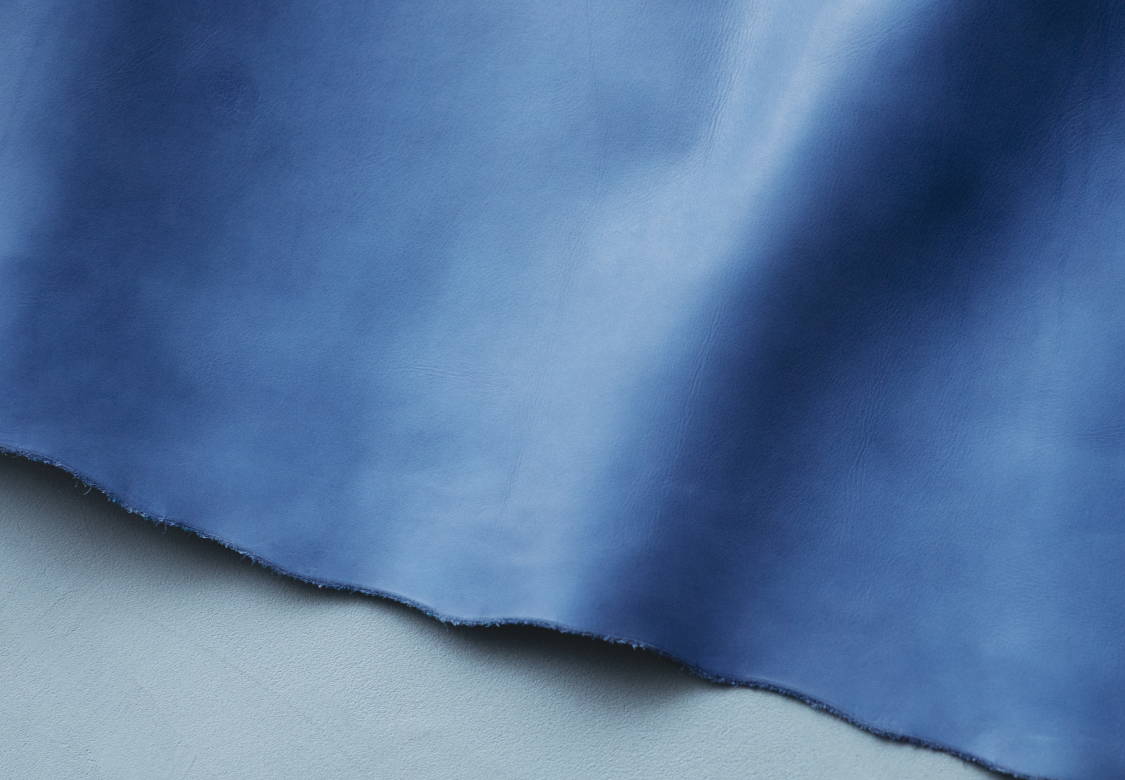 This product is dyed with a mixture of natural indigo and synthetic indigo, and finished without applying any surface pigments, preserving its natural state. As a result, natural marks like scars and variations in color, such as bloodlines, are retained. Additionally, the leather's surface color may undergo slight fading due to friction and other factors. Please be aware of these characteristics of the material.


※Please note that this product may experience color fading due to water exposure, sweat, and friction, and there is a possibility that the color may transfer to clothing. To avoid potential issues, refrain from using the product on rainy days or hot days, and avoid pairing it with brightly colored clothing.

※When the product gets wet, that area may develop stains or water blisters, so caution is necessary. We recommend using a waterproof spray before using the product in rainy weather to help protect it from water damage.

---
The Look of Natural Leather
We have chosen to keep natural markings such as scars, wrinkles, veins, and pores on the cowhide to showcase the natural appearance of the leather in our products. This is one of the most distinctive features of our bags. The appearance of the leather will vary depending on the part of the hide and individual differences between animals. Through careful observation, you will uncover your leather product's unique, one-of-a-kind appearance.
Scratches
Creases and scratches
Veins
Grain differences
Dyes
Dark pigmented spots
Scars
Insect bite marks
Pores
Scraper marks
Wax pieces